Our Stores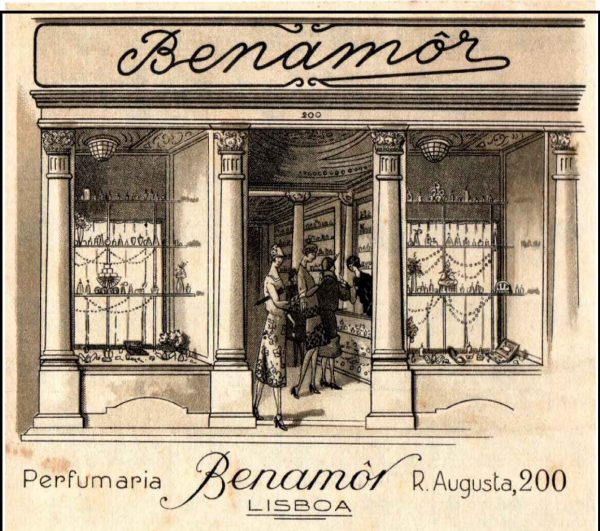 Our Stores in Portugal
Almost 100 years ago, a luxury perfumery was opened at 200, Rua Augusta, Lisbon's main shopping throughfare. Benamôr, Portugal's most iconic cosmetics brand, was born.
This shop went through Portugal's turbulent 20th century but ended up closing a decade ago.
A century later…
Benamôr's Flagship store has re-opened in the historical center of Lisbon, in Campo das Cebolas! And many more followed. Discover each Benamôr shop!
Lisbon, Campo das Cebolas
Our 1st Beauty Kitchen
Directions Benamôr Campo das Cebolas
R. dos Bacalhoeiros 20A, 1100-074 Lisboa
Tel.: 218003037
Lisbon, Príncipe Real
Créme de Rosto's historical store 
Directions Benamôr Príncipe Real
R. da Escola Politécnica 8, 1250-096 Lisboa
Tel.: 211516164  
Lisbon, LX Factory
The 1st store with sustainable beauty recipes in Portugal
LX Factory Rua Rodrigues de Faria 103, Edifício H, 1300-501 Lisboa
Tel.: 211516087  
Lisbon, Amoreiras Shopping Centre
Lisbon's historical Shopping
Amoreiras Shopping Center, Av. Eng. Duarte Pacheco n° 2037 Loja 2035, 1070-103 Lisboa
Tel.: 210155017
  
Lisbon, Colombo Shopping Centre
Portugal's largest shopping center
C. C. Colombo Loja 1.035, Av. Lusíada, 1500-392 Lisboa
Tel.: 216042035
Oeiras, Oeiras Parque Shopping,
Our shop in Shopping da Linha
Av. António Bernardo Cabral de Macedo loja 1064A, 2770-219 Oeiras
Tel.: 210155334
Lisbon, Vasco da Gama Shopping Centre
The Shopping with view over the river
Directions Benamôr Vasco da Gama

Centro Comercial Vasco da Gama, Av. Dom João II Piso 2 Loja 2.085, 1990-094 Lisboa
Tel.: 210155466
Oporto, Rua das Flores,
The 1st shop in the north of Portugal
R. das Flores 43 RC, 4050-265 Porto
Tel.: 220150060